Welcome to Kas Pegapega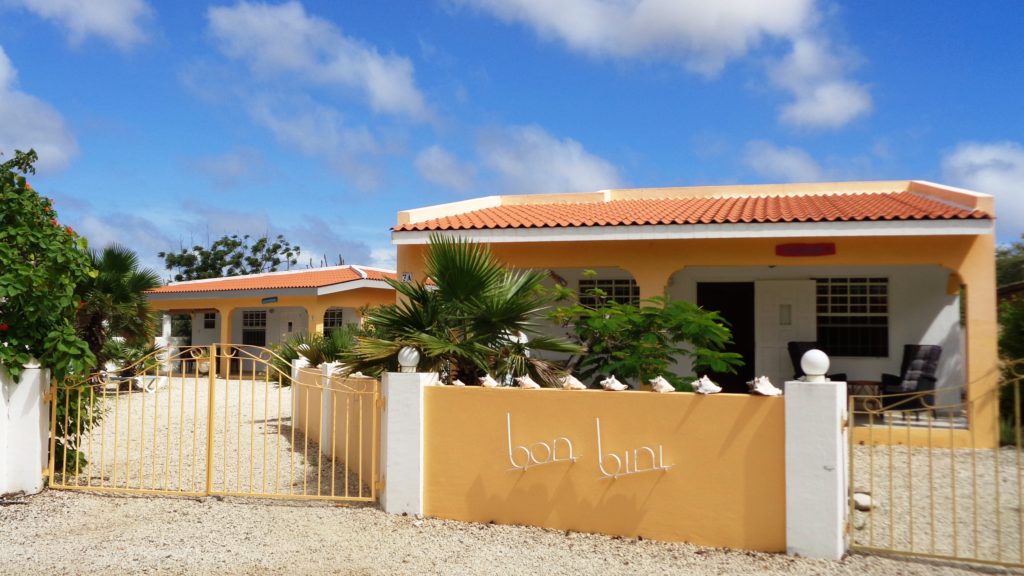 A vacation bungalow on Bonaire, behind the boulevard of Kralendijk.
A sunny, detached holiday bungalow in traditional and colorful architectural style; we would like to welcome you to Kas Pegapega (House "Gecko"). Located just an 8-minute stroll from the boulevard of Kralendijk, with well-known restaurants such as It Rains Fishes, Diver's Inn and Karel's Bar. So you don't have to return by car in the evening!
The bungalow is located in the popularly known "Plenchi Makamba" (Dutch Square), the park halfway between the Kaya Carlos Nicolaas. The number is 7A. You can rent the bungalow for 1, 2, 3 or 4 people.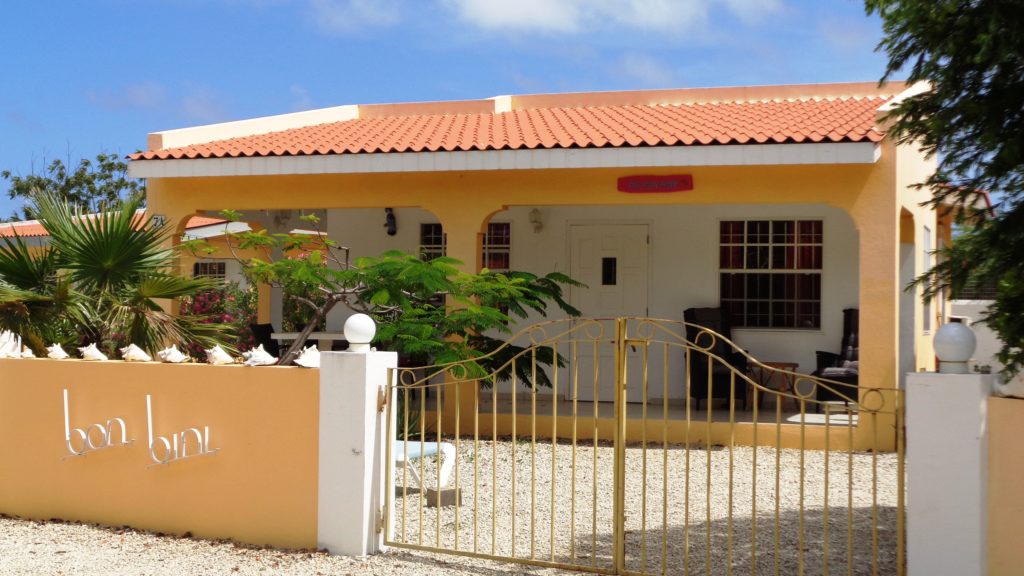 The park has a beautiful, new private swimming pool, which is approximately 40 meters from this bungalow. Because of its location in the corner of the park, this bungalow gives a lot of privacy. Sitting on the "porch" (porch) you will completely relax.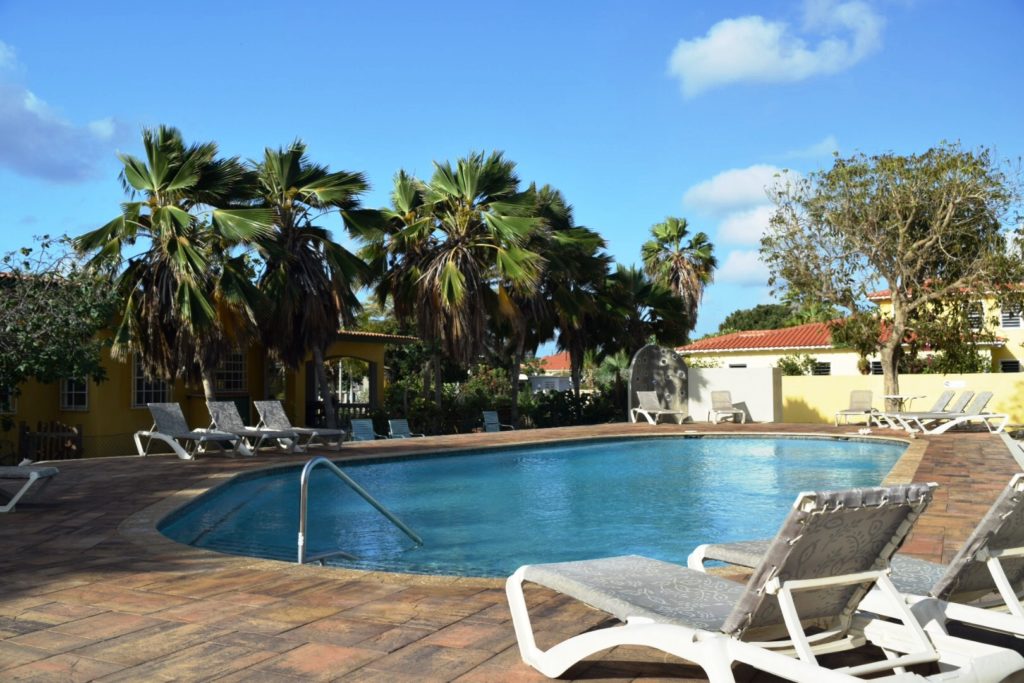 The bungalow has two bedrooms with "fan" and air conditioning, and two bathrooms. The living rooms have a fan. Moreover, the bungalow is located on the windward side of the park, which means that it blows nicely in the bedrooms and the house.
One bed can be split in Kas Pegapega. The current double bed will be replaced by 2 single beds in July or August 2020. That is why the bungalow is also suitable if your group does not only consist of couples. Kas Pegapega is the only four-person bungalow for rent in this park with two bathrooms instead of one. That gives extra space and privacy during your stay.
The house has a spacious covered terrace with various garden furniture, and a cozy living room with open kitchen. The kitchen has all the amenities including a large fridge freezer, a microwave, coffee maker and kettle and is complete with crockery, cutlery and cooking utensils. There is cable TV (with the Dutch channels BVN and NPO 1,2 and 3) and free WiFi. A safe is installed in both bedrooms.
Bath towels and tea towels are provided, and the beds are provided with linen in a nice hotel quality. Final cleaning includes one-time washing of bed linen, kitchen linen and bath towels.
The bungalow is ideal for divers. You can drive into the gate by car and get right in front of the door to remove all diving gear. When booking you can request a discount voucher, which gives you a 20% discount on unlimited air and various courses at Dive Friends Bonaire. (The Yellow Sub location is within walking distance on the boulevard). See 'Diving' on this website.
The standard price mentioned on this website applies to one or two people. A small additional amount is charged for each additional person. The bungalows have an excellent price-quality ratio.