We love and support Sea Turtle Conservation Bonaire.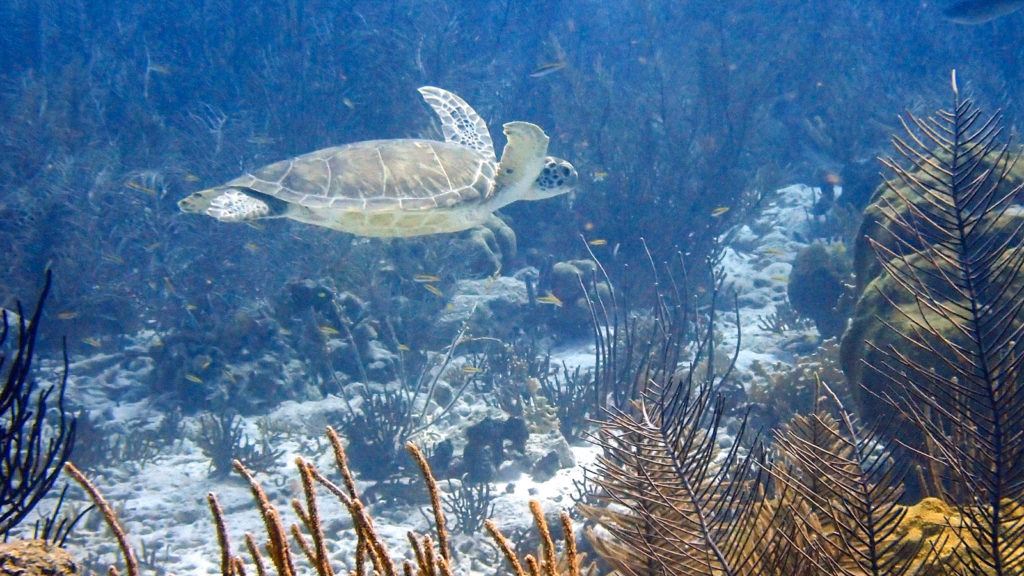 Various sea turtles lay their nests on Bonaire: The Green Turtle, the Hawksbill Turtle and the Loggerhead Turtle.
They are all threatened with extinction. STCB is doing everything it can to preserve the sea turtles and nesting beaches for the future.
Every 2nd and 4th Wednesday of the month there is a presentation about the life and behavior of the sea turtles that you find around Bonaire. They lay their nests on the southern beaches, in Washington Slagbaai and on Klein Bonaire. The presentation is nearby: At Dive Friends' Yellow Submarine, on the boulevard. From 8 until 9 pm.
Do you want to do something? You can support STCB.
Check out their website: bonaireturtles
Or go to the visitor center on the Kaya Korona (within walkin distance).
Leave the park, turn right. At the end of the road turn right (Kaya Neerlandia). At the end of that road, turn left. STCB is at the top of the hill (blue building)